Scrapfactor – Two Little Boys
Thought I would catch up with a  layout from the Scrapfactor competition over on UKScrappers. This one was for week 3′s challenge of taking inspiration from a song.
Taking inspiration from a song – gosh, where do you start? There are just so many to choose from! I sat and flicked through some tunes on my iPod and jotted down a few favourites but couldn't really decide. It wasn't until I was downloading some pictures from our trip to the zoo on Good Friday that inspiration struck – as soon as I saw these pictures of Jamie and his cousin Dan I started singing Two Little Boys in my head and that was that!
I think it's kind of funny that it's mainly the backs of their heads in these photo's as they kept running off together, neither of them was particularly bothered about seeing the animals, they just enjoy playing and running about.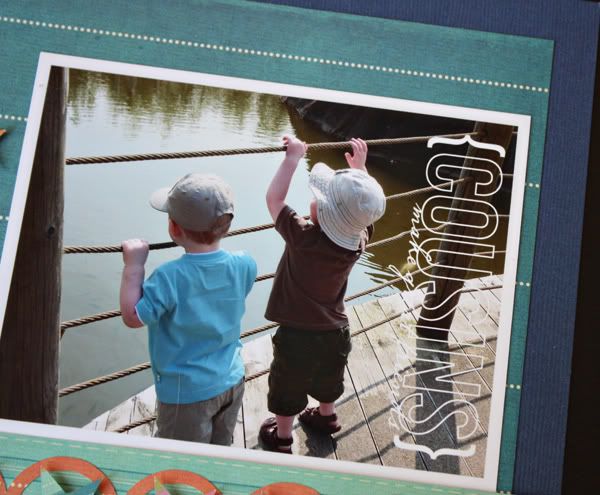 I picked out the pictures that I wanted to use and then I added a digital overlay from a set by Katie Pertiet to the biggest picture. It wasn't the right colour to stand out against the dark background of the photo so I changed it to white before I added it.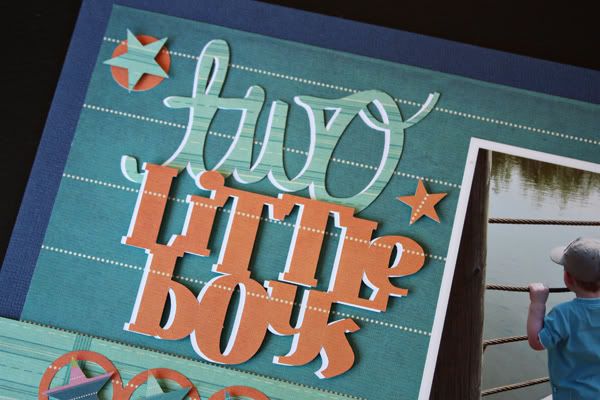 I used my Silhouette Studio software to cut out the title – the "two" was a download from the Silhouette store and the "little boys" I made myself. I also cut the circle border and the stars on my Craft Robo using the Silhouette Studio software. I loved the way the lines on the different colours of paper matched up!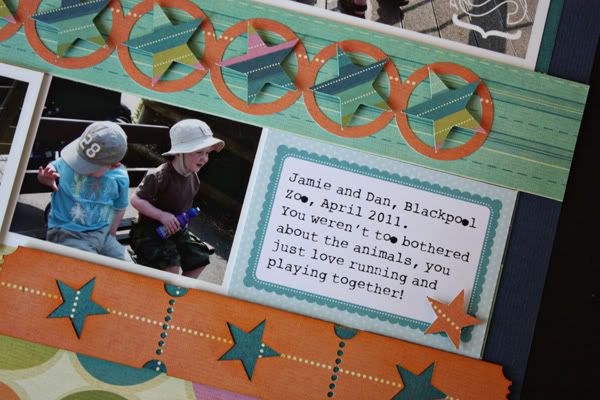 I added a little journaling block from an Elle's Studio Journalling kit (details below) and then finished off with the little ticket strip, also cut on my Craft Robo.
Supplies: Patterned Papers – My Minds Eye Vintage Blue Collection
Title, Border, Stars and Ticket Strip – Silhouette Craft Robo
Hybrid – Bracketed Sentiments by Katie Pertiet www.designerdigital.com
County Fair Journalling Tags by Elles Studio www.jessicasprague.com
Now, I'll be perfectly honest, this was not my most favourite layout ever! I was not having a good week, things got a bit on top of me and it was not really a big surprise when I found myself in the bottom two. Fortunately I had already prepared and uploaded a "survival" layout that I had created a couple of weeks earlier….I'll show you that one tomorrow!